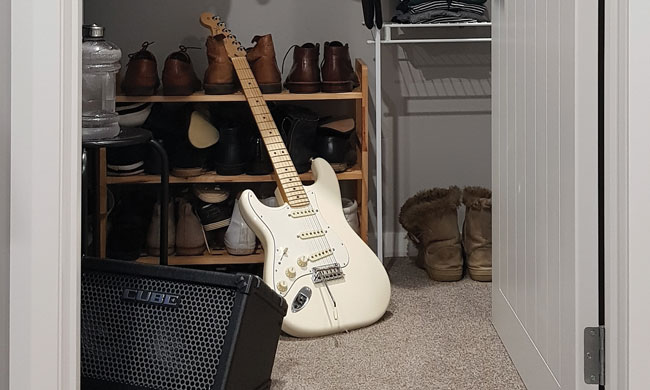 (Family Features) Under the couch, near the entry of almost every door and randomly scattered throughout your home, shoes can be one of the most difficult wardrobe staples to keep organized.
After assessing your space and the number of shoes you own, consider these storage tips to make containing your favorite footwear a breeze.
Chic shelving
An old bookshelf is a perfect shoe organizer for those who have homes with walk-in closets or enjoy displaying their favorite pairs out in the open. Bookshelves with varying depths make it easy to group by height of shoe type – tall boots on one level, short flats and low-top sneakers on the next and so on.
Baby shoe solutions
A visit to your local hobby store can solve your baby and toddler shoe storage woes. The pegs on a simple, wooden thread rack make for easy, space-saving places to hang adorable little shoes. These wall-mounted racks are also easy to paint to match any toddler room's decor.
Rustic and repurposed
For those with an admiration for a rustic look, find a warehouse pallet. The large wooden frames have slots spaced for various types of footwear. Rest it against the wall for a simple worn-in organizer.
Climbing shoes
A brightly painted ladder resting on the wall is a unique way to show off some of your prettiest pumps and peep-toes. Simply let the heels dangle off each rung of the ladder for a storage solution that doubles as artwork.
Basic storage makeover
If you have a basic, two-tiered shoe rack, step out of the norm and turn that white or wooden rack into a colorful display that complements your decor. With just a brush and a can of your favorite paint hue, simple racks can be transformed into vibrant pieces of furniture.
For more organization tips to help avoid a heaping pile of sneakers at the bottom of the closet or a mismatched mess of shoes under the bed, visit eLivingtoday.com.
Photo courtesy of Unsplash

SOURCE:
Family Features